Hi! On Wednesday, March 2, I analyzed a TV Show and product placement was spotted: Slice Soda in Pam & Tommy S01E07 "Destroyer of Worlds" (2022).
Here are 1 image(s) below: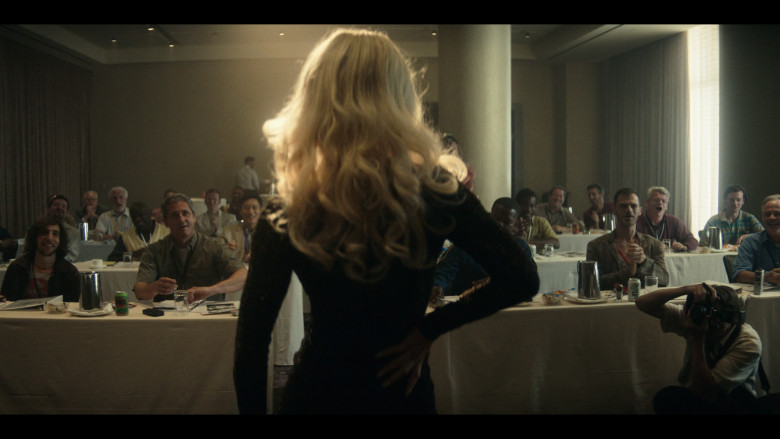 Slice is a beverage brand under PepsiCo. It was introduced in 1984 and contains 11% fruit juice. The drink comes in orange, grape, strawberry, lemon, lime and cherry flavors. In addition to the original formula, diet and caffeine-free varieties are available as well.