Hi! On Saturday, August 28, I analyzed a TV Show and product placement was spotted: Apple MacBook Air Laptop Used by Actress Elizabeth Gillies as Fallon Carrington in Dynasty S04E16 "The British Are Coming" (2021).
Here are 1 image(s) below: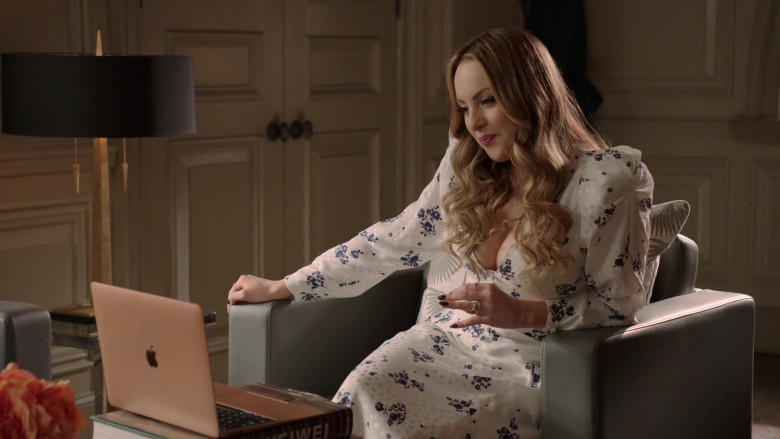 The Apple MacBook Air is a sleek ultraportable laptop that has captured the hearts of the tech industry.