Hi! On Wednesday, July 8, I analyzed a TV Show and product placement was spotted: Virgin Cola – Friends. Here are 1 image(s) below:
Virgin Cola
Friends Season 5 Episode 13: The One with Joey's Bag (1999)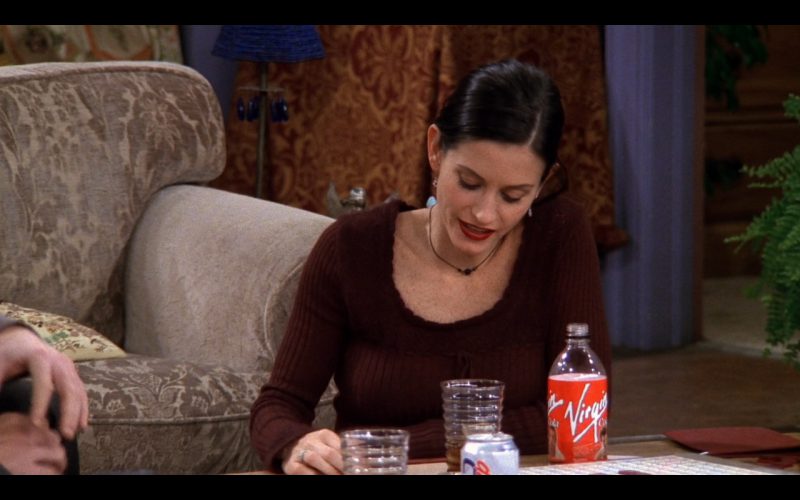 Friends Sitcom was a popular American TV sitcom that took place in Manhattan, New York. The show was about 6 main friends and is still watched by many people today and broadcasted on the NBC network.
Rate This Brand Integration in the TV Show:
Visibility of Placement

2

Creativity of Placement

2

What's Your Brand Attitude?

2

What's Your Product Attitude?

2