Hi! On Tuesday, October 11, I analyzed a TV Show and product placement was spotted: Versace Handbag of Patina Miller as Raquel Thomas in Power Book III: Raising Kanan S02E08 "A House Is Not a Home" (2022).
Here are 1 image(s) below: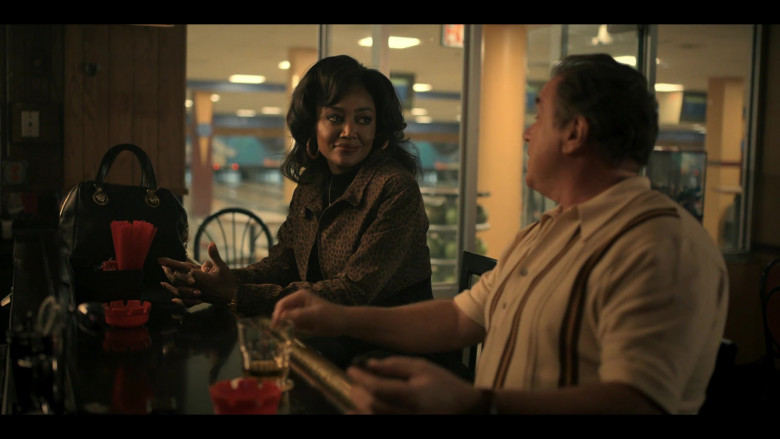 There are many reasons why Versace handbags are so good. Firstly, they are made from high-quality materials and craftsmanship which ensures that they look and feel luxurious. Secondly, the designs are always on trend and stylish, making them perfect for any outfit or occasion. Lastly, they are very spacious and practical, meaning you can easily fit all of your essentials inside.