Hi! On Thursday, February 9, I analyzed a TV Show and product placement was spotted: Trix (cereal) – Mike & Molly. Here are 2 image(s) below:
Trix cereals
Mike & Molly Season 6 Episode 9: Baby, Please Don't Go (2016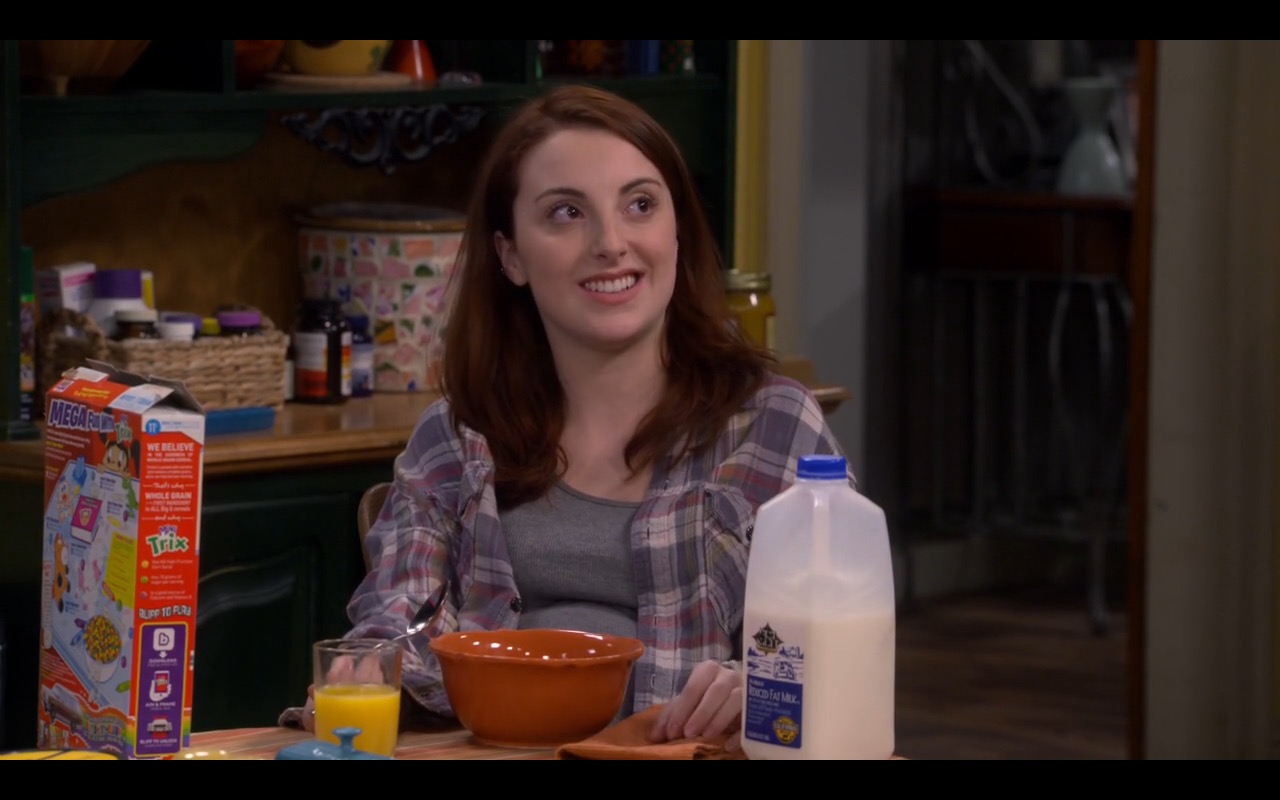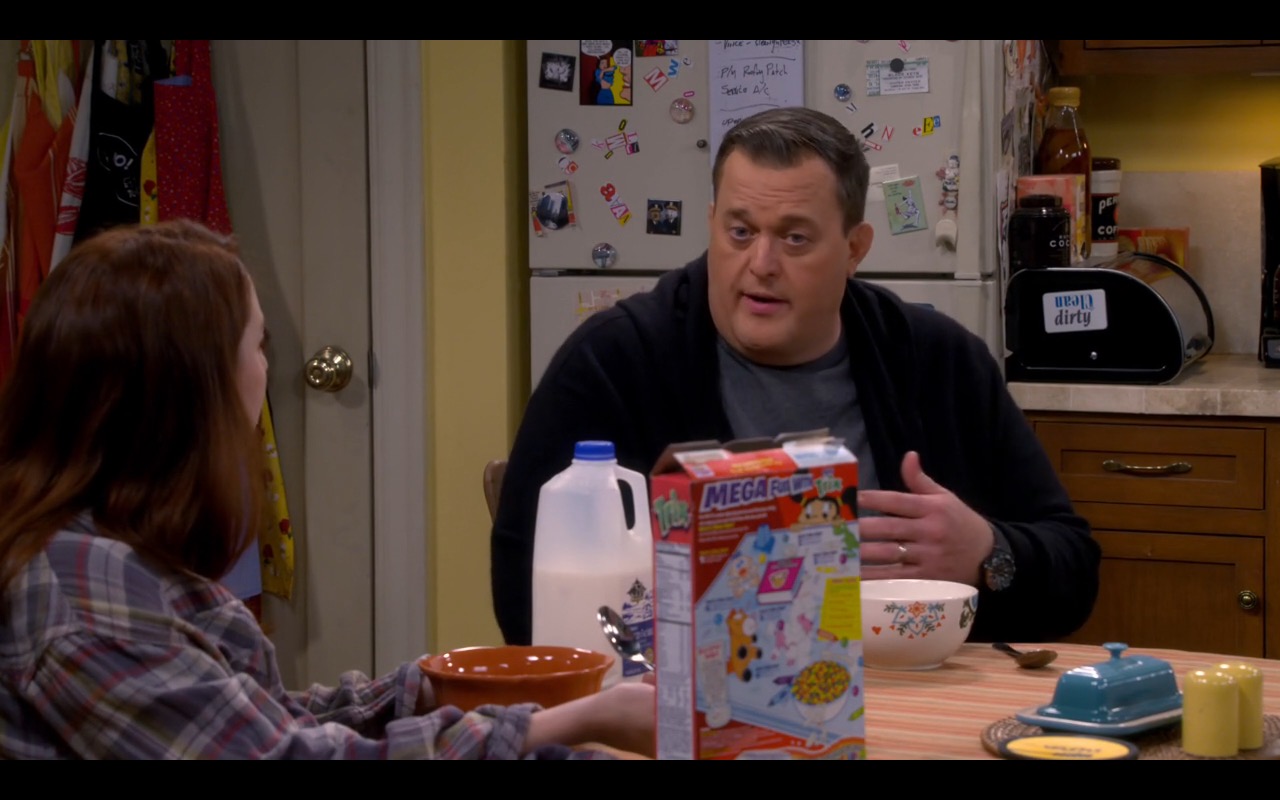 Trix is a brand of breakfast cereal made by General Mills in Minneapolis, Minnesota, for the North American market and by Cereal Partners (using the Nestlé brand) elsewhere in the world. The cereal consists of fruit-flavored, sweetened, ground-corn pieces.