Hi! On Thursday, October 13, I analyzed a TV Show and product placement was spotted: Starburst Candy in The Mighty Ducks: Game Changers S02E03 "Coach Classic" (2022).
Here are 1 image(s) below: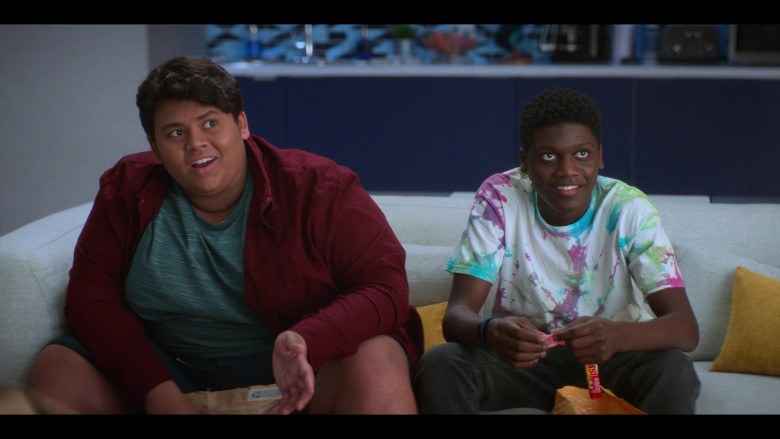 Starburst candy is known for its chewy, fruity center and its colorful wrapper. The candy comes in a variety of flavors, including cherry, lemon, orange, and strawberry.