Hi! On Friday, April 5, I analyzed a TV Show and product placement was spotted: Sol Beer Drunk by David Schwimmer (Ross Geller) in Friends Season 10 Episode 16 "The One With Rachel's Going Away Party" (2004).
Here are 2 image(s) below: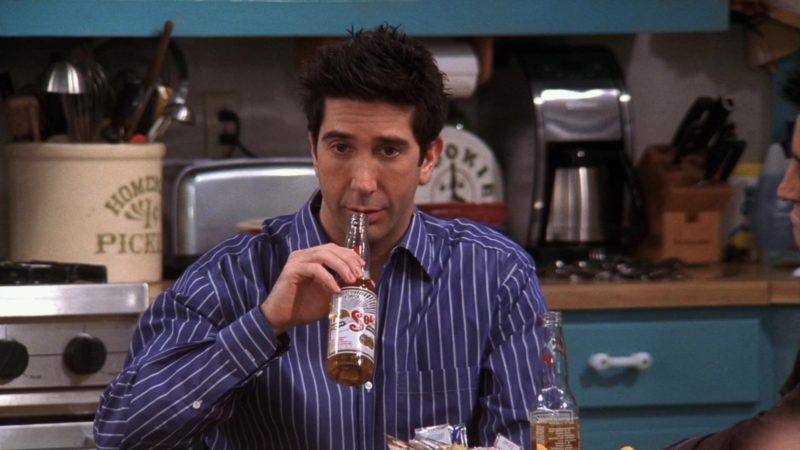 Friends is a sitcom about six twenty-something year olds in New York City. Whether you want to keep up with the gang at Central Perk or relive great moments from past episodes, Friends is sure to entertain for hours and hours.