Hi! On Thursday, November 19, I analyzed a TV Show and product placement was spotted: Ram 1500 Car of Patrick Flueger as Adam Ruzek in Chicago P.D. S08E02 "White Knuckle" (2020). Here are 2 image(s) below:
The bold new look of Ram 1500 inspires confidence and turns heads. From its rugged contours, to the heated steering wheel, this truck is built for thrilling performance.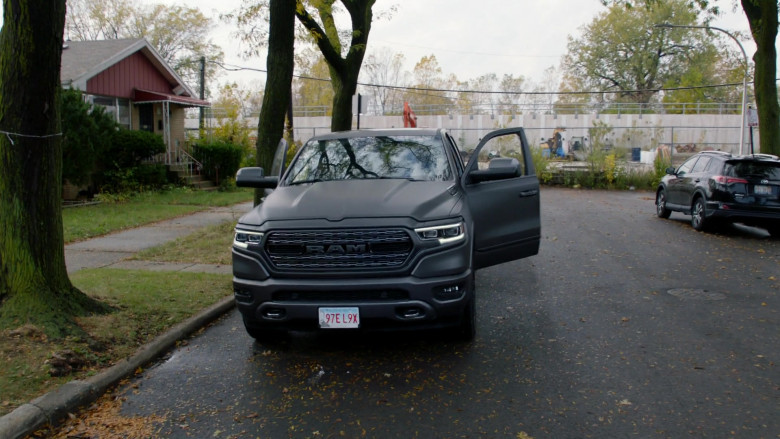 The Ram 1500 redefines strength and offers technology to meet the needs of discerning truck buyers. It's loaded with best-in-class payload and towing capabilities, but still provides a comfortable cabin space for up to five passengers. With available fuel-efficient V6 and V8 engines, the Ram is among the most powerful light-duty trucks in the market. Safety technology has been built into all models, which also include electronic stability control.