Hi! On Thursday, July 8, I analyzed a TV Show and product placement was spotted: Perrier Carbonated Mineral Water Bottle of David Andrew Burd as Lil Dicky in Dave S02E05 "Bar Mitzvah" (2021).
Here are 2 image(s) below: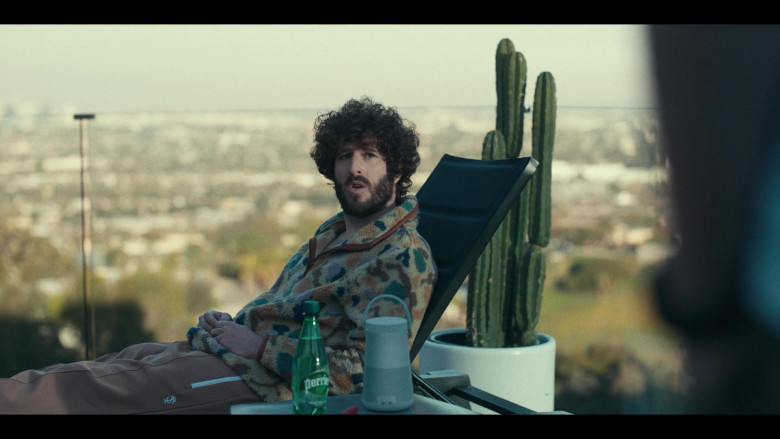 Brisk, refreshing mineral water perfect for new adventures and seizing the day.
With its distinctive sleek bottle design, Perrier is the ideal all-purpose mineral water to pair with any activity or enjoy as your summer go-to refreshment.