Hi! On Thursday, October 6, I analyzed a TV Show and product placement was spotted: Nike Shoes in The Good Fight S06E05 "The End of Ginni" (2022).
Here are 1 image(s) below: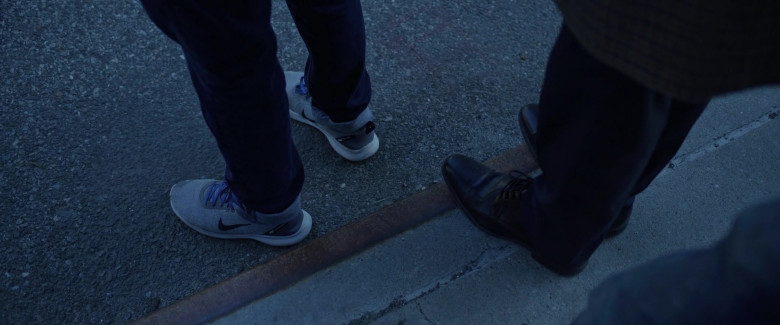 Nike sneakers are definitely one of the most popular choices when it comes to sports and casual footwear. And there's a good reason for that – they're comfortable, stylish, and relatively affordable. But beyond that, Nike sneakers also offer a number of other benefits that make them a great choice for anyone looking for a new pair of shoes.
For starters, Nike sneakers are designed to provide support and stability to your feet, no matter what type of activity you're doing. Whether you're running, playing basketball, or just walking around, Nike shoes can help you stay comfortable and avoid injuries.
Additionally, Nike sneaker soles are made from high-quality materials that are built to last. So even if you wear them every day, you can expect your Nike shoes to hold up well over time. This is in contrast to cheaper brands which often use lower-quality materials in their construction, leading to shoes that fall apart quickly or don't provide the same level of support.
Finally, NIKE provides excellent customer service should you ever have any issues with your purchase. Their team is always ready to help resolve any problems so that you can continue enjoying your new sneakers.
All in all, it's easy to see why Nike sneakers are such a popular choice among athletes and everyday wearers alike. If you're in the market for a new pair of shoes, be sure to give Nike a try – you won't be disappointed!