Hi! On Tuesday, October 11, I analyzed a TV Show and product placement was spotted: New Balance Shoes and Apple MacBook Laptop in 9-1-1 S06E04 "Animal Instincts" (2022).
Here are 1 image(s) below: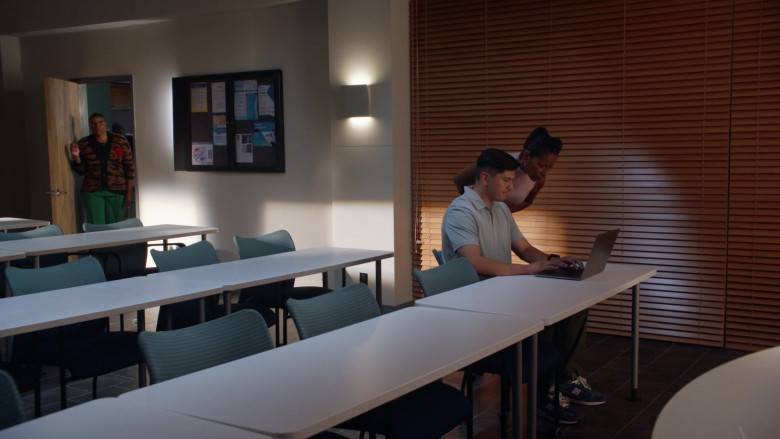 1. The advantages of the Apple MacBook Pro laptops are their design, performance, and features. The laptop has a sleek design that is both stylish and functional. It is powerful enough to handle demanding tasks, yet still remains lightweight and portable. And its many features include a backlit keyboard, Touch Bar, and Force Touch trackpad.
2. New Balance shoes are well-known for their comfort, durability, and style. They also offer a good selection of widths and sizes to accommodate different foot shapes. With so many choices, it's easy to find the perfect pair of New Balance shoes for your needs.