Hi! On Saturday, October 15, I analyzed a TV Show and product placement was spotted: Microsoft Surface Tablet in Station 19 S06E02 "Everybody's Got Something to Hide Except Me and My Monkey" (2022).
Here are 2 image(s) below: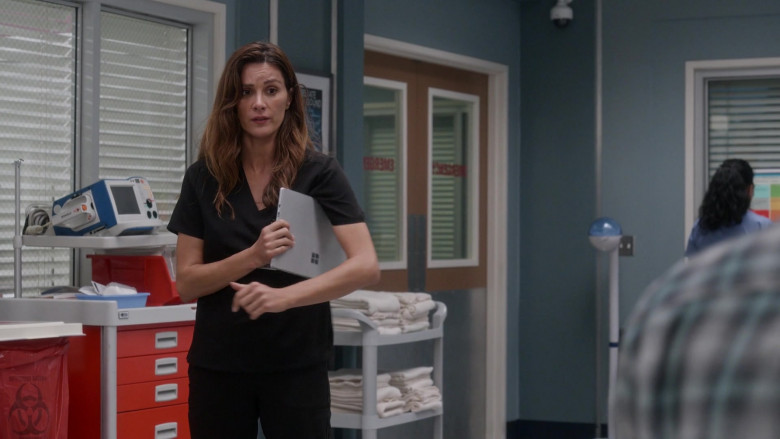 Microsoft Surface tablets are known for their sleek design, powerful performance, and versatile functionality. With a Microsoft Surface tablet, you can stay productive and entertained while on the go. These tablets offer a great way to stay connected with friends and family, as well as access important work documents from anywhere.