Hi! On Thursday, October 13, I analyzed a TV Show and product placement was spotted: Herschel Blue Backpack of Isabel Gravitt as Ellie Brannock in The Watcher S01E05 "Occam's Razor" (2022).
Here are 1 image(s) below: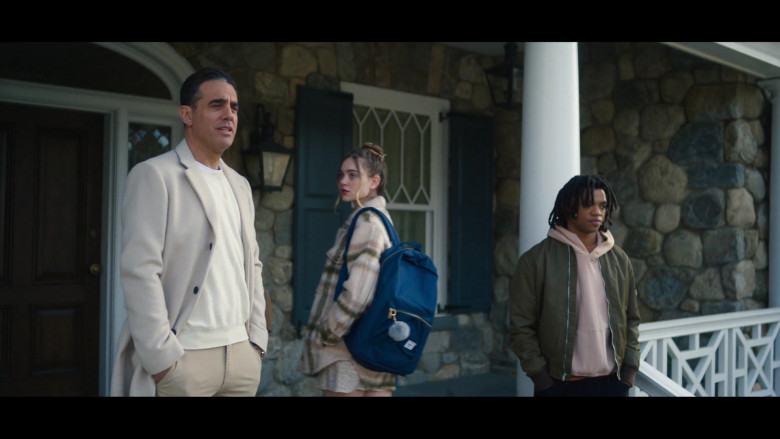 Herschel backpacks are known for their timeless style, incredible durability, and unrivaled comfort. For many people, Herschel is the go-to brand for backpacks, and it's easy to see why. Herschel bags are built to last, with a focus on quality materials and construction. And, they're designed to be comfortable to carry, with features like padded shoulder straps and contoured back panels. Whether you're looking for a backpack for school, work, or travel, Herschel has a stylish option that will suit your needs.