Hi! On Thursday, July 8, I analyzed a TV Show and product placement was spotted: Fendi Red Suede Bag of Jordan Alexander as Julien Calloway in Gossip Girl S01E01 "Just Another Girl on the MTA" (2021).
Here are 1 image(s) below: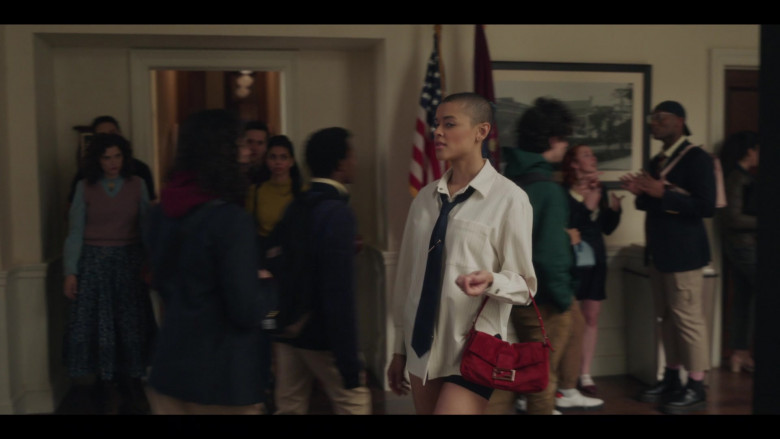 For the wild and courageous, nothing can top this color. The Fendi Red Suede Bag is considered to be one of the most daring design statements ever created. Enveloping a deep red velvet silhouette, it's truly one of a kind bag for fashionistas who want something just as fiery on the outside as they are on the inside!