Hi! On Saturday, July 4, I analyzed a TV Show and product placement was spotted: Coca-Cola Can – Friends.
Here are 3 image(s) below:
Friends Season 4 Episode 2: The One with the Cat (1997)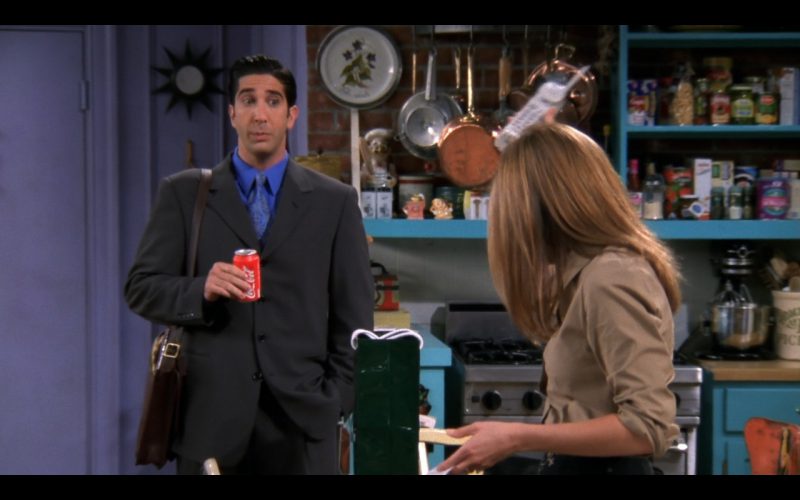 As a huge fan of this show, I am sad to see that it has come to an end. However, I am so happy there are now ten seasons available on streaming services. Friends are such a light-hearted, feel-good comedy that I think would fit nicely into anyone's collection. It has charming actors, hilarious moments, and beautiful girls plus lots of laughs. Friends for me means more re-watching and more enjoyment!