Hi! On Thursday, October 13, I analyzed a TV Show and product placement was spotted: Chanel Tweed Blazer Worn by Jennifer Coolidge as Karen Calhoun in The Watcher S01E01 "Welcome, Friends" (2022).
Here are 1 image(s) below: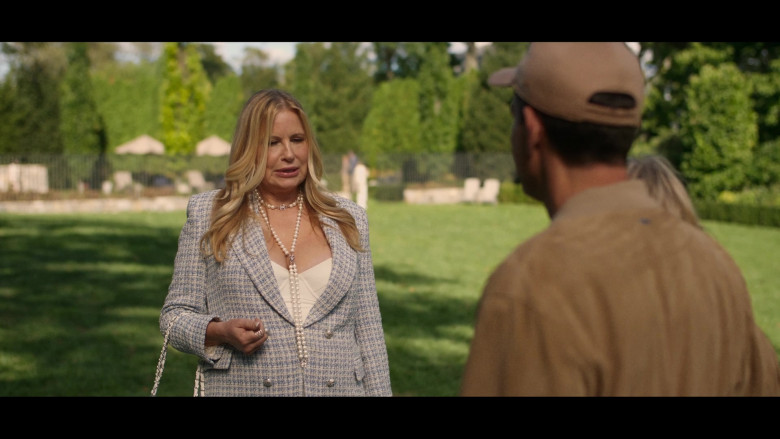 Chanel Tweed Blazers is known for its luxurious and classic style. The blazer is made with high-quality materials and craftsmanship, making it a popular choice among celebrities and fashionistas. Chanel Tweed Blazers also feature intricate details and unique designs that set them apart from other brands.