Hi! On Saturday, July 4, I analyzed a TV Show and product placement was spotted: Captain Crunch – Friends.
Here are 2 image(s) below:
Captain Crunch
Friends Season 4 Episode 2: The One with the Cat (1997)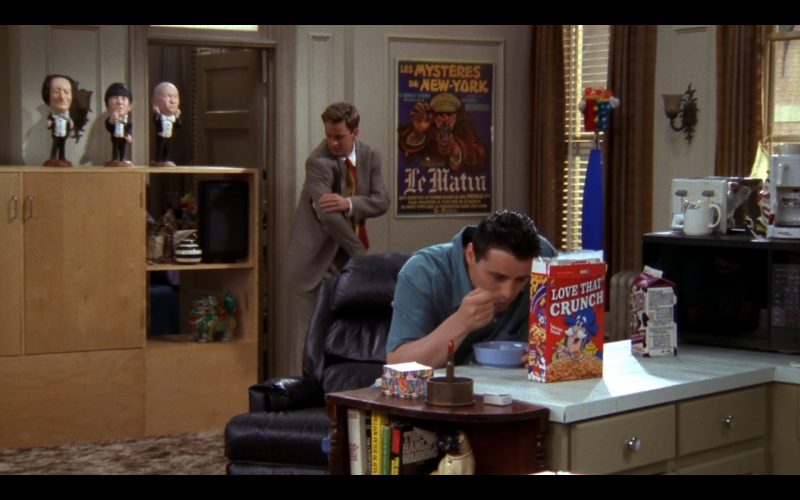 As their relationships change, so do their lives. With the highest-rated television show of its time, Friends was one of the first shows to pull in millions of viewers and fans each week. This television sitcom was created by David Crane and Marta Kauffman, and aired on NBC from 1994-2004. Since then the series continues to grow as one of the most popular sitcoms today.