That distinctive plaid! It stands out more in HD on a TV. Prominent, center screen in the scene following the opening credits.
Seems placed because:
1) Women on this show rarely carry small or recognizable bags.
2) A woman would set a small bag on the table — not sit and chat with it awkwardly hanging on her shoulder while propped to face out)
Friends episode "The One With Ross's Tan" Season 10 Episode 3.
Submitted by: Courtenay Bird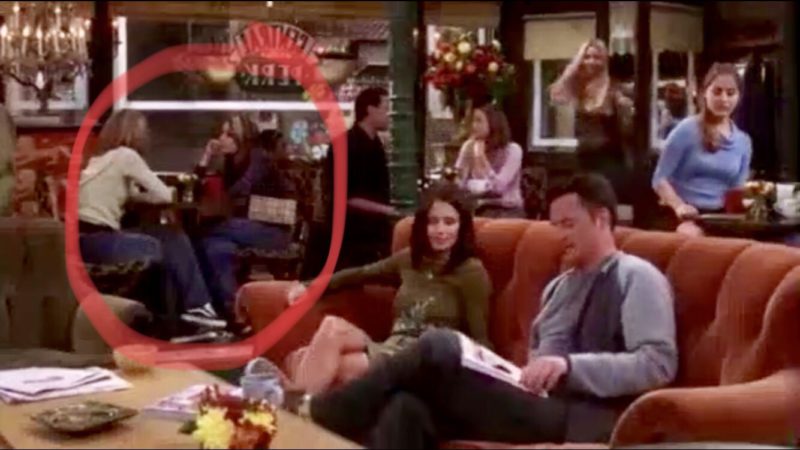 Updated! HD Images: