Hi! On Thursday, July 8, I analyzed a TV Show and product placement was spotted: Alice + Olivia Metallic Gold Short Dress in Gossip Girl S01E01 "Just Another Girl on the MTA" (2021).
Here are 1 image(s) below: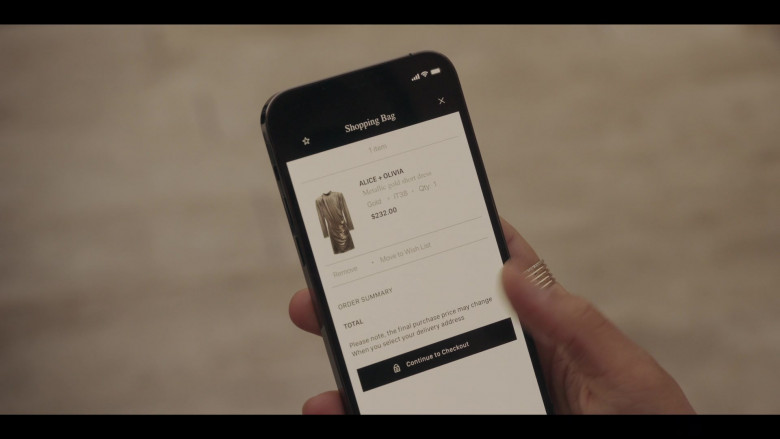 A beautiful daring dress for that special event, or even just a day out on the town. This gorgeous fanciful and flashy frock is perfect to add some pizzazz to your wardrobe. The exterior is a gold satin that shines brilliantly when light reflects it. The form-hugging fabric hugs every curve on your body. Wear with sky-high heels for a dash of tough or strappy sandals to be the best dressed at your next soiree.