Hi! On Thursday, July 8, I analyzed a TV Show and product placement was spotted: Alice and Olivia Long Sleeve Dress Worn by Whitney Peak as Zoya Lott in Gossip Girl S01E01 "Just Another Girl on the MTA" (2021).
Here are 2 image(s) below: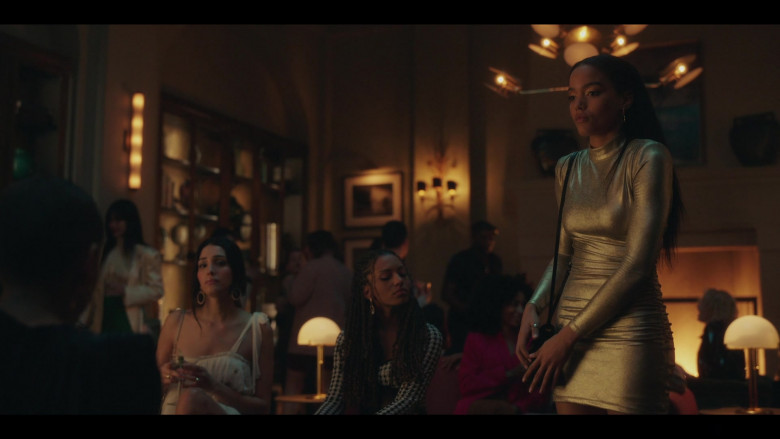 Are you ready to glam up this summer? The classy second-skin style is all the rage and Alice + Olivia has a cute metallic gold dress that will fit any occasion. It's the perfect dress for any unsuspecting party occasion. Supple and sweet but not to honest–just put on the gold heels for a night out with friends.