Hi! On Friday, October 7, I analyzed a Movie and product placement was spotted: Reese's Peanut Butter Cups, Mike & Ike Candies, Dots, Milk Duds, Raisinets in Luckiest Girl Alive (2022).
Here are 1 image(s) below: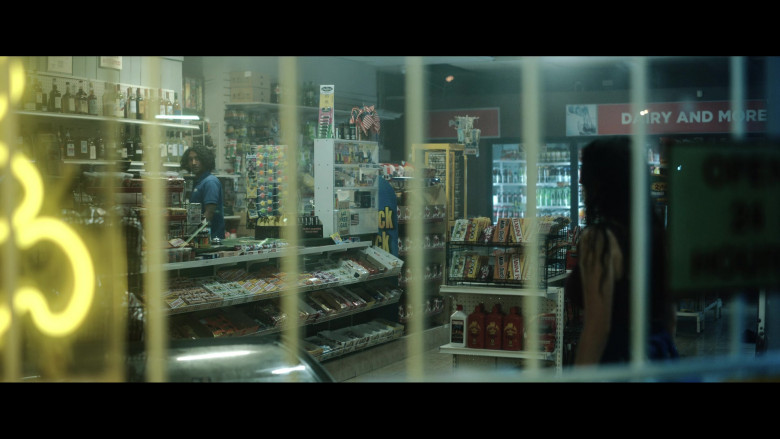 There's something about candy that just makes it irresistible. And when it comes to classic candies, there are few that can compare to Reese's, Mike & Ike, Dots, Milk Duds, and Raisinets. These candies have been around for decades, and there's a reason why they're still so popular today.
For starters, what makes Reese's Peanut Butter Cups so special is the fact that they get their unique flavor from using real peanut butter instead of artificial flavors or fillers.
Mike & Ike is another timeless classics. They're fruity and chewy and come in such bright colors that they always seem to put a smile on your face. And they've been around since 1940!
Dots are a fun favorite too – they may be tiny, but they pack a big flavor punch. They've been around since 1945 and are still going strong today.
Milk Duds are chocolatey goodness wrapped up in a bite-sized package. They might not be the healthiest option out there, but sometimes you just need a little treat. And who can say no to melted chocolate?
Raisinets round out this list of delicious candies perfectly. They offer a unique flavor combination of sweet raisins covered in rich dark chocolate. And like all the other candies on this list, they've stood the test of time – Raisinets have been around since 1927!