Hi! On Monday, October 10, I analyzed a Movie and product placement was spotted: Nintendo Game Boy Advance Console of Jaeden Martell as Craig in Mr. Harrigan's Phone (2022).
Here are 1 image(s) below: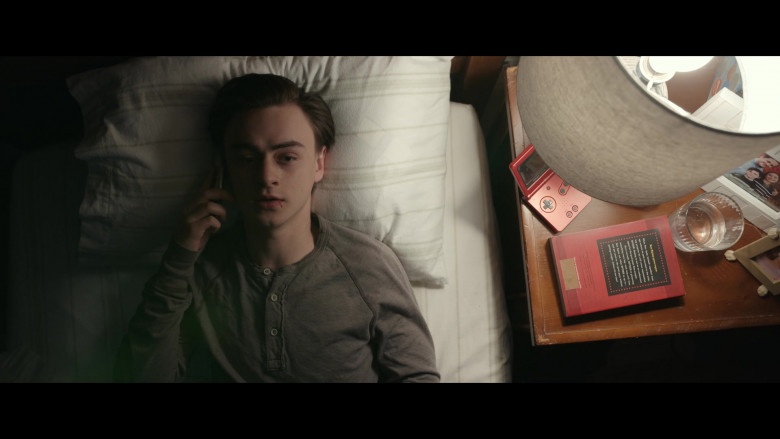 To say that the Game Boy Advance was a good handheld console would be a massive understatement. It was and still is, an incredible piece of gaming hardware that defined portable gaming for a generation. Here are just some of the reasons why the Game Boy Advance was so great:
1. Incredible games library – thanks to its backward compatibility with Game Boy and Game Boy Color games, there were already thousands of amazing games available for the GBA at launch. And on top of that, there were plenty of new GBA-exclusive titles like Metroid Fusion, Golden Sun, and The Legend of Zelda: A Link to the Past & Four Swords.
2. Amazing graphics and sound – compared to previous Game Boys, the GBA could do some serious damage in the visual and audio departments. Games like Castlevania: Aria of Sorrow looked absolutely gorgeous on the little screen, and had an amazing soundtrack to boot.
3. Great battery life – even with all those visuals and sounds running at full blast, the GBA could still last for around 10 hours on a single AA battery. That's impressive even by today's standards!
4. Indispensable accessories – from link cables for multiplayer gaming to e-Reader cards that unlocked extra content in certain games, there were all sorts of cool things you could get for your GBA to enhance your experience.
5. Perfect size – not too big or bulky, but still small enough to fit in your pocket, the GBA was practically made for on-the-go gaming sessions (which explains its massive success).
All in all, the Game Boy Advance was an incredible handheld console that set the standard for portable gaming. If you never got to experience it for yourself, you owe it to yourself to track one down and give it a go – you won't be disappointed!