Hi! On Thursday, July 8, I analyzed a TV Show and product placement was spotted: Net-A-Porter Online Store Black Shopping Bag Held by Whitney Peak as Zoya Lottin in Gossip Girl S01E01 "Just Another Girl on the MTA" (2021).
Here are 3 image(s) below: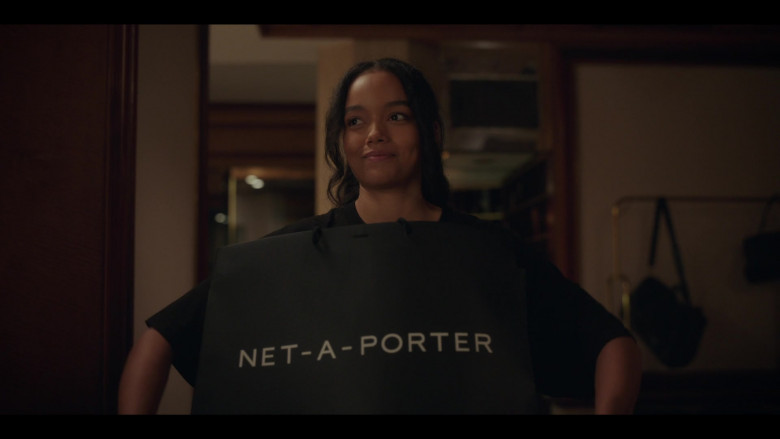 It's been called The Shopping Launchpad for the Modern Lady. It is part of a systematic plan to help women find the perfect ensemble without sifting through racks and shelves in stores.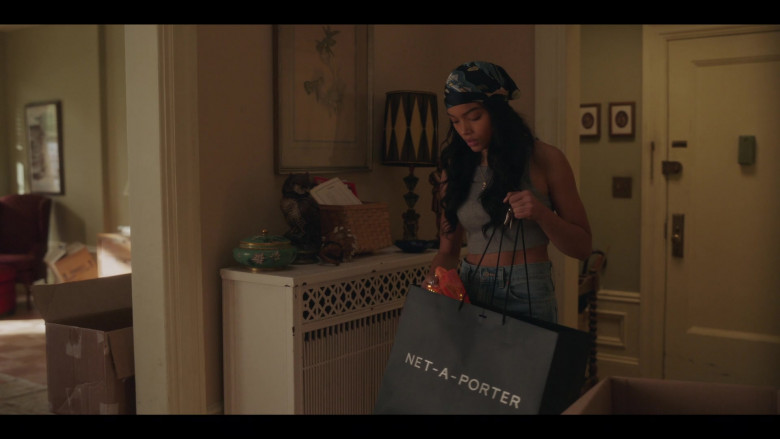 Net-A-Porter is an online shopping site that offers the latest high fashion brands in garments, shoes, jewelry and beauty products. As designers release their collections; individual items will be posted to Net-A-Porter's website and automatically added to your 'Favorites' on the homepage. This way there's always a variety of styles from different seasons to explore. You don't need a Net-A-Porter account to browse the website and add items of interest straight into your basket without having to register for one or make additional payments – just one click and you're done!