Hi! On Thursday, November 19, I analyzed a TV Show and product placement was spotted: Dsquared2 Hoodie (Red) Outfit of Anthony Anderson as Andre 'Dre' Johnson in Black-ish S07E04 "Our Wedding Dre" (2020). Here are 3 image(s) below: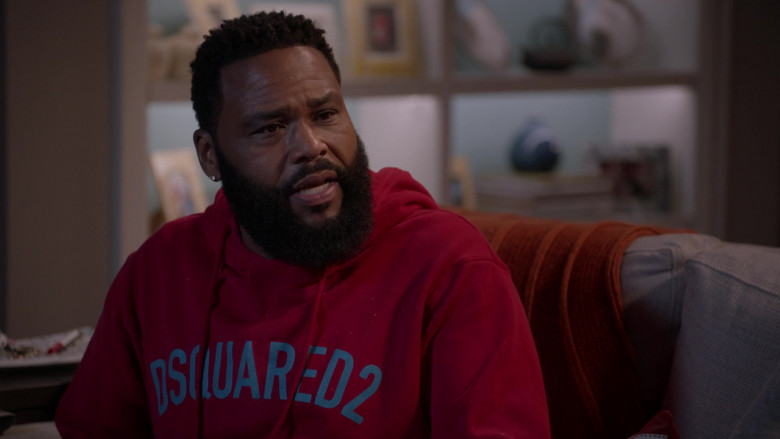 Far from basic, the Dsquared2 Red Hoodie is styled with extended sleeves and a rounded hem for a youthful look. The garment-washed-cotton construction gives this hoodie a soft feel and relaxed drape for an easygoing appearance. Wear it with jeans to give it a more street look or pair it with shorts for a more laidback vibe.
Andre 'Dre' Johnson, patriarch of an upper-middle-class black family, is living the American dream. He has a beautiful wife, Rainbow, four kids, and a colonial home in the 'burbs. But has success brought too much assimilation for this black family? With a little help from his dad, Dre sets out to establish a sense of cultural identity for his family that honors their past while embracing the future.