Hi! On Wednesday, March 2, I analyzed a TV Show and product placement was spotted: Apple iPhone 13 Pro Smartphone Held by Actress and Fiji Water in The Kings of Napa S01E08 "Judas and the Black-Owned Vineyard" (2022).
Here are 1 image(s) below: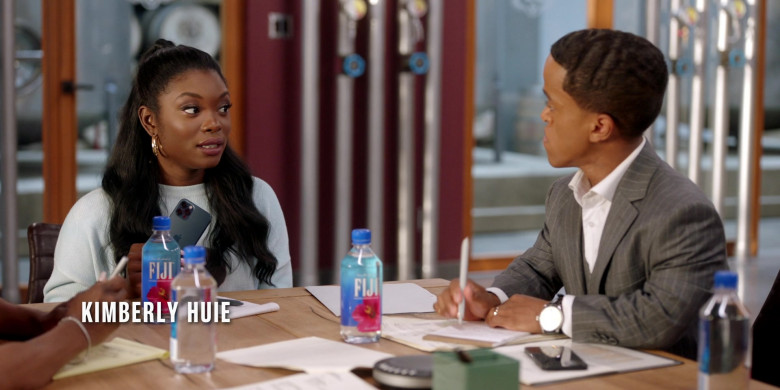 1. Apple iPhone 13 Pro Smartphone is the latest and greatest phone. With amazing features and faster internet, you won't ever be left behind!
2. FIJI Water, natural artesian water bottled at the source in Viti Levu (Fiji islands), is the No. 1 imported bottled water in the U.S. Just like champagne can only come from Champagne France, FIJI Water can only come from Fiji. FIJI Water, known for its iconic square bottle, soft mouth feel and unique mineral profile, is the water of choice among discerning consumers and top chefs. Widely available at fine restaurants and hotels, all major retail channels and through a convenient home/business delivery service, FIJI Water has expanded globally to more than 80 countries.