This topic contains 0 replies, has 1 voice, and was last updated by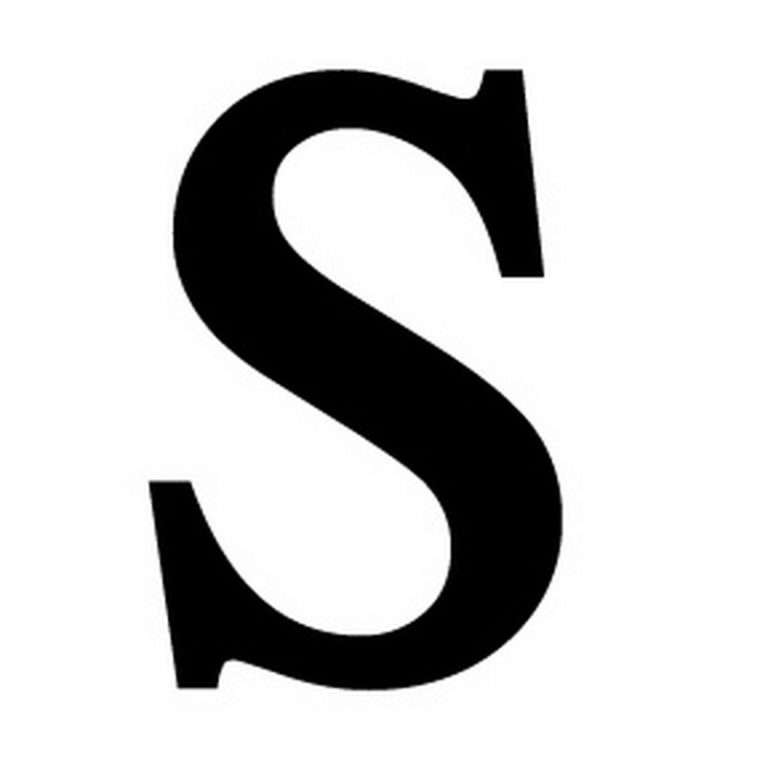 Sergey 1 week, 5 days ago.
Viewing 1 post (of 1 total)
Author

Posts

November 30, 2018 at 6:57 am

#106129

Sergey

Keymaster

Newt Scamander carries a wand, practices magic, and works for the Ministry of Magic even though he was expelled from Hogwarts, which puzzled several fans online especially since Hagrid wasn't afforded those liberties. J.K. Rowling explained that the reason for this will be revealed throughout the series.
As with other actors, J.K. Rowling gave Jude Law extremely secret details about his character.
This movie features the first time in Beasts franchise that actors from the Harry Potter movies have reprised their roles: Jamie Campbell Bower as Young Grindelwald and Toby Regbo as Young Dumbledore; both briefly appeared in Harry Potter and the Deathly Hallows: Part 1 (2010).
Zoë Kravitz's character, Leta Lestrange, has a much larger part in this film. The Lestrange family has a very notable reputation in the wizarding world, where the series previously featured Bellatrix Lestrange (played by Helena Bonham Carter), who married into the family, and to a lesser extent, her husband Rodolphus and his brother Rabastan. They are one of the original Sacred Twenty-Eight (truly pureblood families) and are known for their extreme wealth, pureblood supremacy, and practice of the Dark Arts. A few members of the family even become Death Eaters.
J.K. Rowling has confirmed on Twitter that Newt Scamander is still going be the main character in the following movies.
During his first audition for Theseus, Callum Turner instinctively kissed Eddie Redmayne on the top of his head; he believes that was what got him the role.
The interior of the basement where Newt Scamander keeps his beasts is stylized according to the lithograph "Relativity" by Maurits Cornelis Escher.
Filmed almost entirely at Leavesden's Warner Studios (located in western Hertfordshire County, about 30 kilometers from London), which has been home to the wizarding world for almost twenty years.
The role of Nagini was previously offered to Indonesian actress, Acha Septriasa as J.K. Rowling stated that the character was inspired by folklore from Indonesia. She turned down the offer because of pregnancy.
Coincidentally, Callum Turner and Eddie Redmayne (who play brothers) grew up less than 300 feet from each other. Their childhood homes are a 3 minute walk from each other. The two many milestones in the same places, such as learning to swim in the same pool. ("There's something in that, an essence in the part of the world where we both grew up. It's no coincidence that we're now playing brothers," says Turner.)
Although Theseus is the older brother of Newt, Eddie Redmayne, who played Newt, is 8 years older than Callum Turner who portrayed his brother Theseus in the film.
Costume designer Colleen Atwood has been dressing Johnny Depp for all kinds of characters for over 30 years.
Hogwarts exteriors, like some interiors, were shot in the historic Lacock Abbey, dating from 1229. This abbey, located in Wiltshire, England, had already been used for the same purpose for the first films of the Harry Potter saga .
Jude Law used an authentic sleight of hand move he had learned for the scene where Dumbledore presents his card to Scamander. Whether the visual outcome has then been further "tweaked" in post production or not, is (as of the film's release) up for debate, but the move itself is still easily recognisable to anyone who's ever so much as dabbled into the art of sleight of hands.
Filming began in January 2017. On Twitter, J.K. Rowling announced that Alison Sudol would return, alongside the already confirmed Eddie Redmayne and Katherine Waterston.
Because the script was top secret, the characters had code names for members of the film crew.
Tom Riddle (Lord Voldemort) is estimated to be less than a year old when this movie takes place. In "Harry Potter and the Chamber of Secrets", which takes place in 1992, the Chamber is said to had been opened 50 years prior, i.e. in 1942. It is also said that Tom Riddle turned 16 that same year, so he must have been born on December 31, 1926 (since 1942-16=1926). Since this movie is set in 1927, Tom would be one year old by the end of that year.
The renewed casting of Johnny Depp as Gellert Grindelwald (a role he had briefly played in Fantastic Beasts and Where to Find Them (2016)) caused considerable controversy among fans, due to Depp's highly publicized divorce which was accompanied by allegations of domestic abuse (which he denied). Writer J.K. Rowling, however, has defended the casting choice, releasing statements in which she fully supports Depp's involvement in the film and its upcoming sequels.
As with the first film, animal making required months of graphic, pattern, and animation testing to determine the appearance, behavior, movements, attitude, and personality of each creature. J.K. Rowling was inspired, for many of them, by legendary creatures from different cultures, such as the Chinese Zouwu, the Scottish Kelpie and the French Matagot.
In Dumbledore's Dark Arts Class he calls one of the students by the name McClaggan. Some think this student could be the grandfather of "Cormac McClaggan" who was a prominent character in The Half Blood Prince. That character's last name, however, is spelled McLaggen in the books, and this character is listed as McClaggan in the film credits, which lead to some confusion and speculations as to whether they should be regarded as related or not. But the most likely explanation for this is that someone simply misspelled the name for the credits (which wouldn't be the first for a film by a long way), and that the nod to the previously established character was nevertheless the actual intention.
A set of puppeteers allowed the actors and the technicians to physically take the place of the animals which were then finalized in post production thanks to the visual effects. Robin Guiver, the puppeteer responsible for creatures, led the team. He is a recognized professional since his creation of the character of "War Horse" on Broadway and his participation in Fantastic Beasts and Where to Find Them (2016). The puppets were of different sizes and materials depending on the beast: for example, small bags of marbles were used to double the Niffler and his babies. And the enormous Zouwu required no less than three puppeteers, one manipulating his large sculpted head while the others moved his body and tail nearly three meters long that they swayed at the end of a pole.
Some dispute seems to be as to how the name Grindelwald should actually be pronounced, with for instance "young" Dumbledore putting a very noticeable German spin on it (i.e. the Wald part pronounced much like in the English word "Vast"), whereas most other characters use a more conventional English pronunciation (i.e. the Wald part pronounced much like in the English word "Wall"). There actually is a city in Switzerland by the name of Grindelwald, so Dumbledore's version (who also knows the man more intimately than most) certainly has some foundation.
Costume designer Colleen Atwood was inspired by 1940s black and white films, most notably Carol Reed's The Third Man (1949)
The early rumors on who would play the young Albus Dumbledore included Christian Bale, Benedict Cumberbatch and then Jared Harris (the son of the late Richard Harris, who played the older Albus Dumbledore in the first two Harry Potter movies).
Principal filming was completed on December 20, 2017.
Ólafur Darri Ólafsson (who plays the role of Skender) was the Icelandic voice for Hagrid in Harry Potter and the Chamber of Secrets (2002).
Rather than filming in Paris, the producers decided to reconstitute the French capital at Leavesden studios, where it was possible to control the events, as was the case with New York in the first opus. Production designer Stuart Craig and his team began photographing different parts of Paris for their research in order to get shots that visual effects teams could use as backgrounds to extend the city to the horizon.
Gellert Grindelwald has now been played by four actors: Colin Farrell, Johnny Depp, Jamie Campbell Bower and Michael Byrne.
There actually exists a city in Switzerland by the name of Grindelwald.
It is the second installment in the Fantastic Beasts film series, and the tenth overall in the Wizarding World franchise, which began with the Harry Potter film series.
Jude Law previously appeared in Sky Captain and the World of Tomorrow (2004) with previous Dumbledore Michael Gambon. He also appeared in Road to Perdition (2002) with Ciarán Hinds, who played his brother Aberforth. In Sherlock Holmes: A Game of Shadows (2011) he worked with Jared Harris, son of previous Dumbledore Richard Harris. In The Imaginarium of Doctor Parnassus (2009), he worked with Johnny Depp and Colin Farrell.
Principal photography for the film began at Warner Bros. Studios, Leavesden London in July 2017. Filming also took place in England, including London, Switzerland, and Paris.
The Fantastic Beasts had generated more than $800 million in box office revenue worldwide for a budget of $180 million. This is not, however, David Yates' biggest hit since Harry Potter movies he directed, Harry Potter and the Order of the Phoenix (2007), Harry Potter and the Half-Blood Prince (2009), Harry Potter and the Deathly Hallows: Part 1 (2010) and Harry Potter and the Deathly Hallows: Part 2 (2011) made $943, $935, $960 and $1,342 million in global revenue, respectively.
Jude Law and Michael Gambon have both played the character of Albus Dumbledore. They also both appeared in Sky Captain and the World of Tomorrow (2004), coincidentally released the same year of Michael Gambon's first appearance as Dumbledore in Harry Potter and the Prisoner of Azkaban (2004).
This is (at least) the fourth time actor Jude Law takes on a film role of a character that's previously been portrayed by other actors: twice in remakes of films with Michael Caine; the character Dr. Watson, who's been portrayed by several actors in numerous films; and now Albus Dumbledore, of the original Harry Potter films.
When Nicolas Flamel opens his locker, the Philosopher's Stone can be seen glowing inside.
Johnny Depp signed on without reading a script. He wanted to be a part of the series because he is a self-proclaimed massive fan of the series.
According to the screenplay of Fantastic Beasts and Where to Find Them (2016), Leta Lestrange was conducting an experiment at Hogwarts which went wrong and endangered the life of a student. Newt Scamander took the blame, and it's rumored that's why he was expelled from the school.
Scamander took the blame for the experiment and the other professors threatened to expel him from Hogwarts but Dumbledore stood up for him, so he was never expelled, he is listed as a graduate.
Grindelwald wields the Elder Wand, one of the Deathly Hallows, which was a huge plot point in Harry Potter and the Deathly Hallows.
Nicolas Flamel (maker of the Philosopher's Stone) is featured in this movie after being mentioned multiple times in Harry Potter and the Sorcerer's Stone (2001).
In this film, we see a young Dumbledore teaching Defense Against the Dark Arts in 1927 at Hogwarts. The Harry Potter book series only ever mentions him as being the Transfiguration teacher, and in fact names a Professor Galatea Merrythought as having taught the class for around fifty years at the time of Voldemort's graduation from Hogwarts, which conflicts with this depiction. The film also shows a young Professor McGonagall, who would be assumed to be teaching Transfiguration, as it isn't specified, but the book series details that in Harry Potter's fifth year, she has held the post for around forty years, roughly, if not exactly, the same amount of time that Dumbledore has served as headmaster.
Credence Barebone is revealed to allegedly be a relative of Albus Dumbledore.
There are many references to future events for Harry Potter and his friends, most notably: Thestrals make an appearance, as does various areas of Hogwarts, Dumbledore, Professor McGonagall, and possible ancestors of future students, including Cormac McClaggen and members of Draco's gang. Dumbledore is teaching a Defense Against the Dark Arts class about Boggarts. Nicholas Flamel, and the Sorcerer's Stone both appear. Dumbledore looks at himself in the Mirror of Erised. There is a Quidditch practice going on in the background of a scene. Leta walks through the Great Hall. Nagini has a significant role, confirmed to be a person prior to becoming a snake.
Throughout the film, Newt references salamanders. Salamanders are commonly associated with witchcraft and alchemy, being considered an element of fire.
The movie establishes that Nagini is a wizard born human under a curse named maledictus, forcing her to change the shape to a snake. In the Harry Potter movies Nagini is Voldemort's pet after the curse forces her to live as snake permanently.
During a flashback about Newt and Leta in Hogwarts during their school years, it's revealed that Leta belongs to Slytherin and Newt belongs to Hufflepuff, as can be seen in the logos of their uniforms.
Brontis Jodorowsky plays the Alchemist known as Nicolas Flamel who, in the Harry Potter universe, is the creator of the Philosopher's Stone that yields the Elixir of Eternal Life. Brontis' father, famous cult director and comic book writer Alejandro Jodorowsky, played a powerful (but nameless) Alchemist in his third theatrical film The Holy Mountain (1973).
During Grindelwald's meeting in Paris' Pere Lachaise cemetery, Grindelwald claims to see the future of the mankind, showing some images about the World War II. The war really happened from 1939 to 1945, twelve years after Grindelwald's prediction. J.K. Rowling claimed that the arc of Fantastic Beasts will span 19 years, ending accurately in 1945.
In the beginning of this movie, Jacob breaks off his engagement to Queenie. In the beginning of the first movie, there was a scene in which Jacob's fiance breaks off their engagement. The scene was ultimately deleted.

Author

Posts
Viewing 1 post (of 1 total)
You must be logged in to reply to this topic.