This topic contains 0 replies, has 1 voice, and was last updated by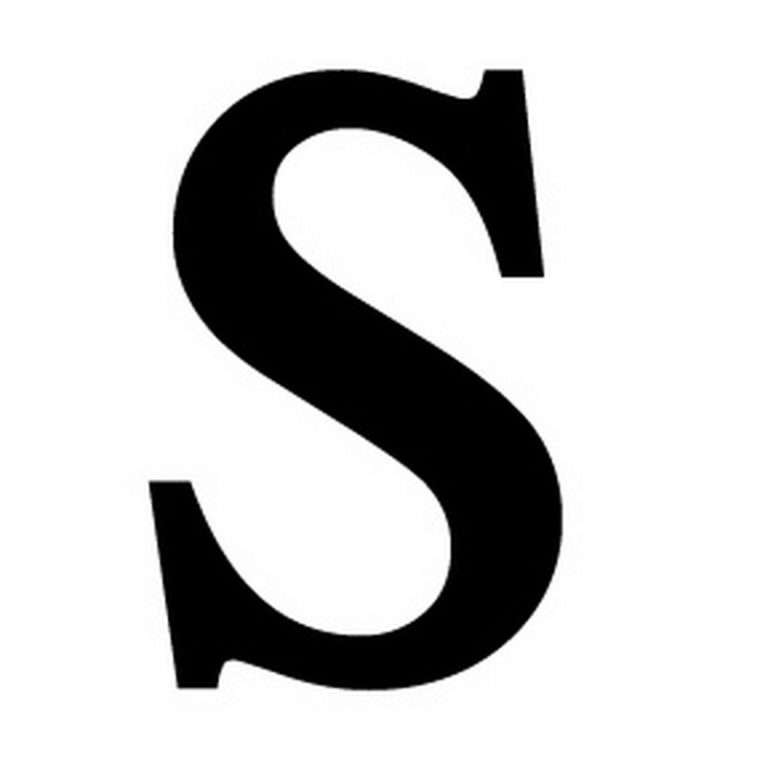 Sergey 1 week, 5 days ago.
Viewing 1 post (of 1 total)
Author

Posts

November 30, 2018 at 6:54 am

#106128

Sergey

Keymaster

Bradley Cooper said that Lady Gaga was the one who convinced him they should sing live. Gaga said she hated watching movies where the actors were not lip-syncing correctly to the songs, and to avoid this and get it right they needed to sing live for the film. This was what caused Cooper to get more extensive vocal training.
Some of the scenes were filmed at the Coachella Festival in 2017, where Lady Gaga was the first female headliner in ten years. Festival-goers paid ten dollars to see the scenes being filmed, although recording devices were locked away to prevent any footage being leaked.
Gaga had to perform the last song "I'll Never Love Again" moments after she found out her best friend, Sonja Durham, had passed away. She said in EW's recent cover story: "My very, very, very dear friend Sonja died of cancer that day. We were supposed to shoot in, like, 30 minutes, and I left the set because her husband called me and I could hear her in the background and I just got in the car and drove. I missed her by 15 minutes and she died. I literally laid with her, with her husband, and their dog, and his son…. When I came back, Bradley was so gentle with me and we got through it. I performed the song. He was like, 'You don't have to do it again. It's okay.' All I wanted to do was sing. I'll never forget that day. It was really a special scene, and I'll always remember that moment."
Majority of the drag queens' scenes were unscripted and improvised. They originally had little dialogue but seeing that their candid jokes added so much entertainment value, Bradley Cooper decided to extend them and let them play around on their own. Willam Beli, the drag queen that played Crystal, even claimed that none of her original lines made it to the final cut and that all her scenes in the movie were out of improvisation.
Like his character Jack, Bradley Cooper dealt with both alcohol and drug addiction. He has spoken publicly about how sobriety saved both his life and career.
For his role as Jackson Maine, Bradley Cooper was taught to play guitar by Lukas Nelson, son of Willie Nelson. The pair hung out in Cooper's basement almost every night for a year so that Cooper could learn how to perform and present himself like a musician. Cooper is backed by Lukas Nelson & Promise of the Real for his stage performances. Veteran dialect coach Tim Monich worked for several months with Cooper to help him better flesh out his vocal singing range.
The film premiered at the Venice Film Festival on August 31, 2018, where Lady Gaga and Bradley Cooper received an eight-minute standing ovation after the screening.
Bradley Cooper had to fight hard to convince Warner Bros to cast Lady Gaga as Ally. In his pitch, he showed an iPhone recording of both Lady Gaga and Bradley Cooper singing a duet of Creedence Clearwater Revival's "Midnight Special" recorded in Lady Gaga's home. Oscar-winning cinematographer Janusz Kaminski, who'd filmed LG in her music video Lady Gaga: Alejandro (2010), also shot a screen test at her home in a scene written by Cooper and Will Fetters.
Bradley Cooper filmed scenes on the Pyramid Stage of Glastonbury festival 2017 just before Kris Kristofferson's live performance. Metallica's Lars Ulrich helped with filming. After Cooper's brief performance, the actor turned around and introduced Kristofferson, leading man from A Star Is Born (1976).
Bradley Cooper had to undergo a full body spray tan everyday and endure menthol around his eyes to look bloodshot and high. Meanwhile, Lady Gaga remained bare faced with only a lip balm and moisturiser on majority of the filming.
When Ally leaves her work for a gig, she enters a passageway with a brick wall and yellow lighting, while singing a Wizard of Oz movie's song. This is a clear tribute to the yellow brick road that Dorothy takes to see the wizard, a character played by Judy Garland, who was the lead actress of the 1954 version of A Star is Born.
Lady Gaga has said that she'd become so attached to her character during the shoot, she had to dye her hair blonde as soon as the film wrapped in order to 'release' Ally. She also said that, in real life, she is nothing like her character Ally.
Bradley Cooper flew to Lady Gaga to show her the final cut of A Star is Born before the film was to go to the film festivals. Lady Gaga admitted that from the very first frame of the film, she had burst into tears and cried throughout the entire movie. She had to watch the film several times before she could it watch as an audience member.
The production was completed over a 42-day shoot.
Bradley Cooper began planning his vision for this film while working as a producer on American Sniper (2014), which was directed by Clint Eastwood. After Cooper and Lady Gaga performed a screentest together, Warner Brothers executives were impressed with their on-screen chemistry and greenlit the project.
Bradley Cooper was so bowled over by Lady Gaga's rendition of the classic French song "La Vie en Rose" when he first heard her sing it for a cancer benefit at the home of philanthropist Sean Parker, he insisted on including her performance of the song on the film's soundtrack.
During one of Lady Gaga's concerts at Fenway Park in Boston, microphones were placed around the stadium and fans in attendance were encouraged to chant her character Ally's name for use in the film.
Bradley Cooper claimed that his dream was to be a director before he got into acting, and this was his directorial debut. Additionally, he had written some of the film himself. Steven Spielberg and Clint Eastwood had expressed interest. However, Cooper's persistence landed him the project.
Lady Gaga and Judy Garland were the same age when they starred in their versions of the film.
Bradley Cooper admitted that he had taken his singing for granted. He went into rehearsals for this movie and learned that singing well was much harder than he thought.
During the screen test Lady Gaga wore no makeup. However, she initially tried to trick Bradley Cooper by wearing "no-makeup" makeup. But, he took a makeup wipe and revealed that she was still wearing makeup and needed to remove it all.
The soundtrack for A Star is Born (2018) topped the Billboard 200 Albums chart. This is Bradley Cooper's first #1 album and first time ever charting on Billboard, as well as Lady Gaga's 5th #1 album.
The opening scene with Jackson Maine (Bradley Cooper) performing live onstage was filmed at a 2017 country music concert in Indio, California, where the production managed to squeeze Cooper in between sets by Jamey Johnson and Willie Nelson, father of Cooper's backing band frontman Lukas Nelson & Promise of the Real. The sequence was completed in 10 minutes with Cooper singing exactly what is heard in the movie in front of a live audience, and they captured what was needed in just one take. A similar concession had been granted the film Crazy Heart (2009) for a 10-minute live performance by Jeff Bridges and Colin Farrell during a break at a Toby Keith country music concert in Albuquerque's Journal Pavilion in 2008.
After seeing him perform at Desert Trip festival, Cooper approached Lukas Nelson (son of country music singer Willie Nelson) and asked him to help work on the film. Nelson agreed and wrote several songs, which he sent to the producers. Nelson subsequently met Lady Gaga and began writing songs with her and she, in turn, provided backing vocals on two tracks on his self-titled 2017 album. The soundtrack, performed by Gaga and Cooper, is set to be released on October 5, 2018, by Interscope Records who announced that the album "features 19 songs in a wide range of musical styles + 15 dialogue tracks that will take you on a journey that mirrors the experience of seeing the film."
At the Venice Film Festival, Cooper said the film's look was inspired by a Metallica concert he saw when he was sixteen years old.
Alabama singer-songwriter Jason Isbell wrote "Maybe It's Time" for the film.
Lady Gaga is now one of the only artists to have the #1 song, #1 album and #1 film at the same time in the UK and Australia.
According to Lady Gaga, star of the 1976 version Barbra Streisand showed up on set late in the shoot and chatted with the cast and crew about the remake.
Sam Elliott's character mentions that he's working for "Willie" to Bradley Cooper. This is in reference to Willie Nelson. Willie's son Lukas Nelson co-wrote several songs in the film and worked extensively with Cooper in preparation of his role.
Talks of a fourth A Star Is Born remake began in 2011 with Clint Eastwood attached to direct and Beyoncé set to star, however, the project was delayed due to Beyoncé's pregnancy. Talks with Christian Bale, Leonardo DiCaprio, Tom Cruise, Johnny Depp, and Will Smith to play the male lead failed to come to fruition.
Bradley Cooper intentionally did not include a montage of Ally becoming a successful musician but rather decided to include the SNL performance. He believed that if the audience witnessed Ally performing at SNL, they would understand how famous Ally had become to be invited as a SNL musical guest.
It was Lady Gaga's idea to use film dialogue interspersed within the film soundtrack. The idea was so that listeners would be able to re-live the film experience.
Scenes were shot during Lady Gaga's "Joanne" Tour on August 9, 2017 at The Tour Stop in Los Angeles, California.
In the publications, such as the trailers and posters, Bradley Cooper is top billed, while Lady Gaga is second billed, however in the film credits, the billing order switches, and Lady Gaga received top billing, while Bradley Cooper received second billing.
Ally's father in the film was imbued with real life aspects of Lady Gaga and her father's relationship. The scene when Ally talks to her dad about how many times he carried her piano up the stairs and sat with her while she wrote songs reflects the same genuine moments shared between Lady Gaga and her father.
Sam Elliot drives a Dodge Ram truck in the film and is an iconic voiceover actor for Dodge Ram commercials on television.
When Ally (Lady Gaga) is singing at Coachella, no music or vocals were played on the speakers so no one could hear the song and leak it. Only a bunch of fans who were on the front row could hear her singing but not the music.
In the scene where Ally's father and friends are betting on horse races in Japan, the TV can be seen in the background and the Japanese scroll at the bottom shows there is a horse in the race named "State of Jackson Maine"
Bradley Cooper's dog Charlie was named after his late father Charles Cooper.
A real photo of Stefani Germanotta (Lady Gaga) can be seen in the background during the scene where we first meet Ally's father and his friends.
Bradley Cooper filmed additional crowd and stage scenes at the Palomino Tent at Stagecoach 2017. The same location as the earlier Coachella footage was shot with Lady Gaga.
Only one in the four versions of the movie where the male lead isn't named Norman (though in the 70s version it was John Norman) as well as the only where the female lead isn't named Esther.
Robert De Niro, John Turturro, and John Travolta were all considered for the role of Lorenzo, according to Andrew Dice Clay, who ultimately landed the role.
When Ally's manager suggests that she change her hair color to platinum blonde (she says no), it is a reference to Lady Gaga's signature platinum blonde look.
In April 2012, writer Will Fetters told Collider that the script was inspired by Kurt Cobain.
Noodle's (Dave Chapelle) daughter in the film is portrayed by Dave Chapelle's real life daughter.
Elizabeth Kemp was a mentor and acting teacher to both Bradley Cooper and Lady Gaga. She passed away just before the film's world premiere, the film is dedicated to her memory.
Bradley Cooper's film wrapping gift to Lady Gaga was a 15-foot photo of the last frame of A Star is Born. That still is of Ally performing I'll Never Love Again at the Shrine Auditorium Stage.
Beyoncé, Jennifer Lopez, Shakira, Demi Lovato, Selena Gomez, Kesha, Rihanna, Janelle Monáe and Esperanza Spalding were all rumored to play the role of Ally.
Jon Peters, who executive co-produced A Star Is Born (1976) with then lover Barbra Streisand, was credited as a producer, but only because he owned the rights.
The film reunites Bradley Cooper, Greg Grunberg and Ron Rifkin who all starred together in the TV series Alias (2001) (2001-2006).
At the beginning of movie Ally, played by Lady Gaga, sings the opening verses of "Somewhere Over the Rainbow." This song was one of Judy Garland's signature songs. Judy Garland played the female lead role in the 1954 version of the film.
Many of the film's songs were written by Gaga and Mark Ronson, a renowned producer who is credited with having discovered Amy Winehouse and collaborated with her troubled career for a long time. He can be seen dancing in Bruno Mars' Uptown Funk videoclip, which he also wrote.
The studio and producers desperately wanted Beyoncé for the role of Ally. She was attached to the project back in 2015, but decided to pass on it to focus on her music. Writer Camilla Blackett was in talks to re-write Bradley Cooper's script then and stated that the first thing she said in the meeting was that Beyoncé didn't have nearly enough lines. She also stated the original screenplay is very different from the final film.
During the world premiere of the movie at the Venice Film Festival in 2018, the theater was struck by lightning which caused technical malfunctions, leaving the audience waiting for twenty minutes for the movie to resume.
The song La Vie En Rose provides a deeper meta level commentary on the lives of famous musicians. The song translates to seeing the world through a magical lens where everything appears pink, rosy and blissful. The song foreshadowed the inner turmoil Jackson Maine was experiencing despite people's perceptions of "celebrities" having perfect lives.
The scenes at the gas station were filmed in Desert Hot Springs, California, at a small tire shop on Little Morongo Road.
There are several references to the 1990 romantic comedy "Pretty Woman." Both movies contain a "morning after" scene (after the first time the two characters have sex) in which the woman sits at a dining table in a bathrobe, her foot on the chair so her leg is up against her body, eating breakfast foods with her hands instead of utensils. Both movies contain the Roy Orbison song "Pretty Woman" in significant scenes. In broader terms, "Pretty Woman" and all the versions of "A Star Is Born" are "Pygmalion" stories (after the eponymous George Bernard Shaw play)–plots in which a younger, more naive woman falls under the guiding influence of an older, more experienced man who helps her advance in life.
Lady Gaga watched all three previous versions of "A Star Is Born" during her research for the role of Ally.
Ally's maiden name is Campano. This is an homage to Bradley Cooper's mother's maiden name which was Campano. Lady Gaga additionally revealed that Campano is also a surname that runs in her family.
Dave Chapelle's character name: Noodles was derived from his profession of being a drummer. However, his drumming scenes in the film were ultimately cut.
The song: Is That Alright? was originally performed by Ally at her wedding as her vow to Jackson. However, that scene was cut from the film and the song is now played throughout the film's credits as reminder of Ally's promise to Jackson.
Principal photography began at the Coachella music festival in April 2017.
The choreographer in the movie is Gaga's real life choreographer, Richy Jackson.
Tom Cruise, Johnny Depp, Will Smith, Christian Bale and Leonardo DiCaprio were considered for the role of Jack.
Two scenes, including the pivotal Grammys debacle, were filmed at the Shrine Auditorium, former home to both the Grammys and Academy Awards. The same venue figures prominently in two scenes from the 1954 adaptation., including Vicki's Oscar acceptance speech.
The film's costume designer Erin Benach loaned her own wedding dress to Lady Gaga for Ally's elopement.
A lot of the film extras at Coachella were Lady Gaga fans. They created posters for the character Ally, and began chanting Ally while Lady Gaga filmed Ally's performance scenes at Coachella.
The film's soundtrack was released by Interscope records. After Ally is first approached by Rez who wants to sign her, she mentions to Jack that Interscope are interested.
Ally's father's obsession with stars and becoming famous like Frank Sinatra provides as subtle hint that as Ally's star begin to rise she could lose herself in the same way.
When Ally goes to talk to Ramon in the hotel, he's listening to Yonkers by Tyler the Creator.
Sam Elliott claimed that after he accepted the role of Bobby, Bradley Cooper revealed to him that he had already spent months of work with a dialect coach studying Elliott's voice as a model for Jackson Maine.
In Ally and Jackson's house there is a red neon light sign that reads: La Vie En Rose. This is a homage to the first time they met during Ally's live performance of La Vie En Rose.
Lady Gaga kept a lot of the film's memorabilia such as: Jackson's taupe shirt, Ally's songwriting notebook and a bottle of Mr. Bubble from the bathtub love scene.
Bradley Cooper and Lady Gaga had to film a screen-test in Lady Gaga's house to convince Warner Bros to cast Lady Gaga and green light the film. The screen test script was written on the spot by Bradley Cooper, Eric Roth and Will Fetters which featured Ally waking up from her sleep by the sound of Jackson's motorbike and meeting him again.
The film premiered at the 75th Venice International Film Festival on August 31, 2018. It will also screen at the Toronto International Film Festival, the San Sebastián International Film Festival, and the Zurich Film Festival in September 2018.
Jackson's motorcycle is a 2016 Harley-Davidson CVO Breakout.
Bradley Cooper and Lady Gaga appeared on television series created by Ryan Murphy. Cooper had a recurring role on Nip/Tuck (2003), while Gaga appeared on American Horror Story (2011).
Two of Gagas long time backup dancers can be seen in the movie. Christopher Shazar in the SNL performance, and Montana Efaw in the backstage scene before Ally's last show at the forum.
A Star Is Born's costumer: Erin Benach revealed that Ally's blue dress in the final scene of the film was inspired by Grace Kelly to evoke feeling of hopefulness.
The first song sung by Ally in the picture, "La Vie en Rose", was the signature song of legendary French singer Edith Piaf who recorded the song at the same age as Lady Gaga (32).
The film's cinematographer Matthew Libatique was recommended to Bradley Cooper by Jennifer Lawrence whose film Mother! (2017) was filmed by Libatique.
The photographer in the photo shoot scene is Matthew Libatique, the film's cinematographer
Rock star & lead singer of Idle Promise, Alex Kirkman can be clearly seen in the crowd during the festival scene which was filmed at Glastonbury 2017
When Ally and Jackson go to the cop bar, The Allman Brothers "Whipping Post" is on in the background, however when Jackson goes to stroke Ally's nose, Gregg Allman comes up full voice on, "Good Lord I feel like I'm Dying." It is a moment where Bradley CooperBradley Cooper uses what is in the background to express how Jackson is feeling, without openly expressing it.
When Lady Gaga performed at the 87th Academy Awards, Bradley Cooper was nominated for an Oscar and was also in the audience.
Bonnie Somerville filmed a cameo, but her scene was cut. She previously worked with Bradley Cooper on Kitchen Confidential (2005).
Rebecca Field and Greg Grunberg starred on The Client List as husband and wife for two years. In this movie, they each have small parts in the scene where Ally is being dropped off at Jackson's concert.
The character of Ally's manager Rez Gavron shares a last name with the actor who plays him Rafi Gavron
This was the second 2018 collaboration of Warner Bros. and MGM. The first was Tomb Raider (2018), and the third was Creed II (2018).
Before every Lady Gaga's musical performance was 45 minutes of warm up and her exercise ritual.
When Ally is in her bedroom you can see Carol King's album Tapestry on the wall. Carol King only ever wrote music like Ally. Tapestry was her first album to hit the charts that she sang and wrote on.
There was a deleted scene which was an overt homage to Judy Garland. Jackson gave Ally a pair of ruby slippers, Jackson laid underneath the bed, and Ally on the bed. Jackson clicked his heels together and Ally leaned over and laughed with him.
Bradley Cooper also appears in Avengers: Infinity War (2018) with Josh Brolin, whose stepmother, Barbra Streisand, played the female lead in the 1976 version on A Star Is Born (1976).
During a scene where Jackson performs, many people can be seen in the crowd holding flags of various countries. Among these flags, is a flag that has the album cover for David Bowie's final album, Blackstar, printed on it.
Bradley Cooper and Sam Elliott have both appeared in films featuring the Incredible Hulk. Elliot appeared in Hulk (2003), while Cooper appears in Avengers: Infinity War (2018). Elliot's character appears in that film as well, but is played by William Hurt.
Bradley Cooper's directorial film debut.
The dog Ally gets for Jackson is Bradley Cooper's actual dog Charlie.
Lady Gaga initially watched Bradley Cooper perform Jackson's suicide scene but, later had to remove herself from the set as she had became too emotionally attached to the character. She then brought 3 dozen roses wrapped them up and left them in Jackson's pick up truck so Bradley would know that she wanted to be there but just couldn't watch.
The bathtub fight scene was partially improvised. Jackson calling Ally "ugly" was improvised thus Lady Gaga's reaction was genuine.
Originally, Bradley Cooper considered a different film ending where Jackson and Ally perform Shallow as the final song.
When Jackson Maine is at the rehab facility, he takes up swimming laps as exercise. This is a nod to the fact that in both the 1937 and 1954 versions of A Star Is Born, his character (in those movies named Norman Maine) commits suicide by claiming he is going for a recreational swim in the ocean but really deliberately drowning himself.
Jackson Maine's death is foreshadowed early on in the movie. When he and his driver are stopped at a red light there is a billboard with 4 nooses displayed next to Jackson's head. It was again foreshadowed when Jackson is talking to his AA counselor, recounting a time when he had tried to hang himself with a belt when he was 13.
Immediately after filming in the cop bar with Bradley Cooper, Lady Gaga went to the recording studio to compose the song she had just found inspiration for. That song was: I Don't Know What Love Is. (Ally and Jackson's wedding song.)
2 bars of the song: I'll Never Love Again's opening piano motif is actually played throughout the film. The first time is when Jackson is lying in bed after performing Shallow and passing out drunk with Ally by his side. The second time, Ally plays the same motif on the piano after finding out about Jackson's suicide.
The last scene shot for this film before they wrapped was Jackson's suicide scene.
The song Always Remember Us this Way prefaces the turning point in Ally and Jackson's relationship and the film's narrative. The song's emotional resonance affected all of the song's songwriters who started crying with Lady Gaga as they wrote and produced the song.
In the scenes of Ally mourning Jackson with Ramon and Bobby, Ally is seen wearing Jackson's shirt. It is the same shirt Jackson wore during Ally and Jackson's trip to Arizona.
Lady Gaga's performance ritual of praying with her dancers before going out onstage is also shown in the film. Just before Ally performs Shallow for the final time, she is seen praying with her dancers asking God to look out for them and Jackson.
It is implied (and at one point outright suggested by Jackson (Bradley Cooper) himself) that Ally (Lady Gaga) isn't really comfortable with the colorful outfits and hair dye that her manager insists on. In contrast, as a singer, Lady Gaga is well known for her extravagant clothing and colorful hairstyles during her video clips and performances.
Songwriter Hillary Lindsey revealed that Lady Gaga had connected deeply to Ally throughout the filming process and was living in the raw pain Ally experienced with her devastating loss. Sometimes in the music studio, in the middle of a song Lady Gaga would breakdown crying, as Ally, not as herself.
Marlon Williams, a New Zealand born swooner and successful folk/ country singer makes a cameo during the scene Cooper plays Roy Orbison's, "Pretty Woman".
Through the dialog, Jack reveals his dad was 63 and his mom was 18 when he was born (17 when she was impregnated)
The film pays homage to 1976 version of Star is Born's tragic scene where Kris Kristofferson's character dies from driving a vehicle recklessly. Ally tells Jackson that she is not getting on Jackson's motorbike with him if he is intoxicated.
At the beginning of the film, a screen advertisement shows the images of 4 nooses. Jackson Maine commits suicide at the end of the film by hanging himself
In the scene where Ally (Lady Gaga) is doing a photoshoot and finds out that she's nominated for three Grammys the song "New York I Love You But You're Bringing Me Down" by LCD Soundsystem can be heard on the background, this may be a reference about how Gaga's character had to change in order to become famous.
In previous drafts of the script, Bradley Cooper considered having Jackson swim out into the ocean and commit suicide similar to the ending of the 1954 iteration. Cooper also considered an homage ending to Kris Kristofferson where Jackson dies after crashing his Harley motorbike.
During the last conversation between Jackson Maine and Rez Gavron, Jackson comments surprised that Ally is incoming to make her first European tour, while he needed ten years to travel Europe. Since then it's confirmed by Rez when he replies that this tour was in 2004, it would implies that Jackson's music carrier started in 1994.
In the final scene states her new married name, Ally Maine. This sounds like the French word, Allemand/Allemagne, which translates to German/Germany. Lady Gaga was born Stefani Germanotta.

Author

Posts
Viewing 1 post (of 1 total)
You must be logged in to reply to this topic.